Dear Chair,
Dear ladies and gentlemen,
I would like to begin by thanking the organizers of this exciting event and also thanking my good friend, - Mr Anton Samoylenko, the Deputy President of Westminster-Russia Forum who kindly extended an invitation so that I could be here today.
The following fact is not admitted by many – in this day and age, we live in multipolar world, where Britain is an independent power center, as well as Russia.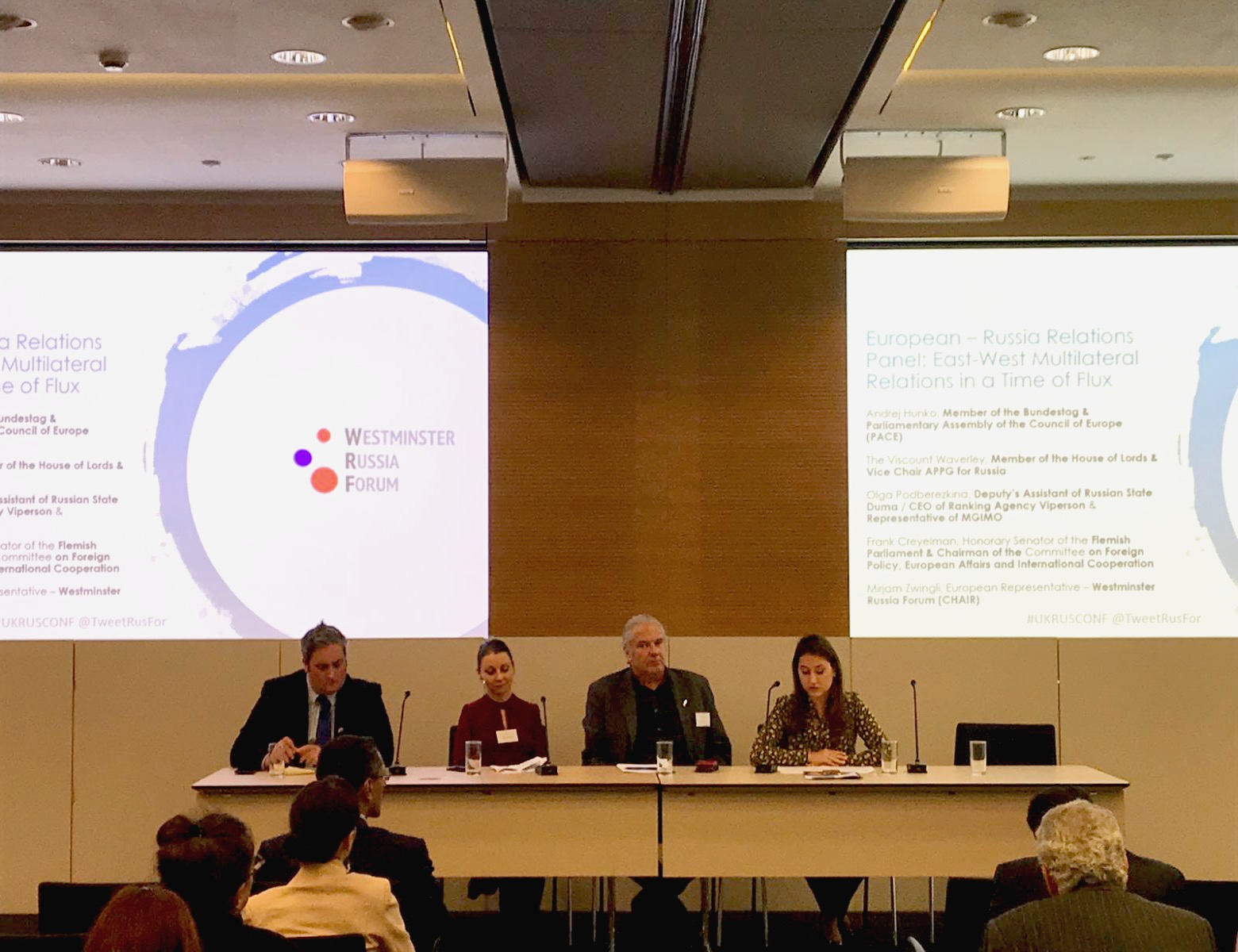 No one nation is able to implement its will over the entire world. But the multipolar world that is fast formig lacks stability as seen by the increasing number of conflicts emerging every day. Countries with fast growing economies outside the US orbit enjoy a share of global GDP equivalent around 60%.
I observe with great sadness that at this time, Russia and Britain are not enjoying best relations by historical terms. Nonetheless, Russia is striving to achieve more effective international cooperation.
Since the dissolution of USSR, some 28 years ago, and since globalization Russia has become much more open, maybe more open than at any point in its history, as I shall aim to demonstrate a little further on. Despite all the geopolitical tensions past and present, there is a plethora of large scale international projects.
There are two key spheres where British investments in Russian projects has and will continue to have significant benefit for Britain and where historically British companies have demonstrated strength in joint cooperation.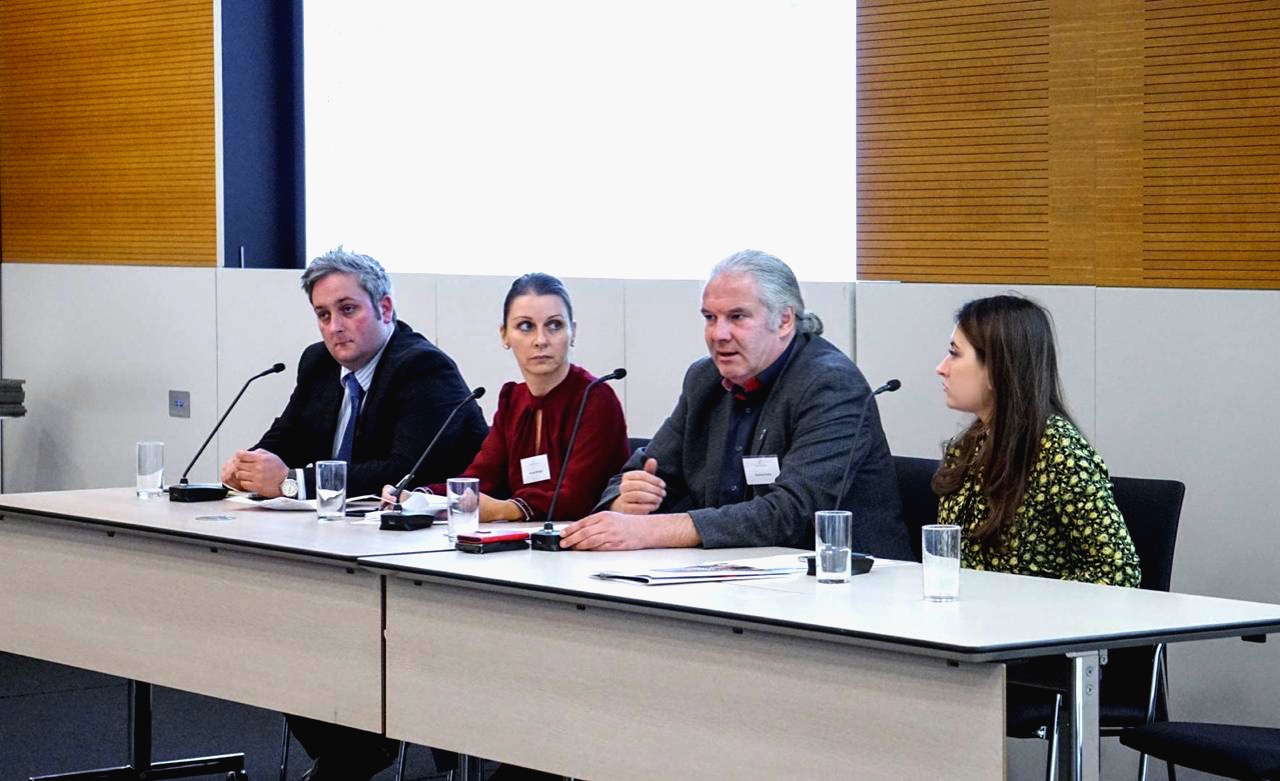 Definitely first sphere is Arctic resources
BP is one of the biggest foreign investor in Russia with share of 19,75% of Russian oil giant Rosneft. According to the latest publicly available information, BP 's income in Russia has doubled  . Alongside BP, French Total, British-Dutch Shell, Chinese, Indian, South Korean , American Exxon investments are flowing to numerous Russian LNG projects like Yamal of Novatek.
Novatek is the leading exploring company in the Arctic and the Russian gas company number two with a headquarter in the middle of Russian Siberia – town Tarko-Sale, close to the place where first Russian Arctic town was founded in 1600 by cossacks – called Mangazeya, or as British diplomat Anthony Jankinson wrote it in 16th century Molgomzaia.
This trade colony  had trade relations with Russian north and European countries and was a center for trade in the Arctic. This route was forbidden in 1619 under the penalty of death and city closed, maps were falsified. As is shown in documents dating back to 1612 England was planning to take control of this prosperous area.
All the maritime trade there was halted, soon the town was forgotten. Only minimal evidence could be found in legends and archives and soon like Homeric Troy it became a town-legend.
Today Russia sees Northern sea route as the new boiling of gold Mangazeya – shortest route from Asia to Europe and also the safest one.
The Russian government estimates that in the future logistics through Northern sea route and new oil and gas projects will make Russia one of top 5 world economies. Logistic market is one of the most competitive ones and British companies as those from China, Germany and the other countries are highly welcome to invest in the Arctic infrastructure and ship along the Northern sea route. Gas through the Northern sea route is already shipped by Chinese tankers of COSCO, Japanese Mitsui, Greek Dynagas.
Another topic of my concern is the future of cyber norms, where Russia and Britain shall cooperate in building a platform for.
The world increasingly faces new problems: technologies change very fast , yet the law-making process is not so dynamic and is seldom able to keep pace with the world of hi-tech.
The EU has moved forward in this regard more so than any other country in actively developing cyber norms. For example, there must be a legislation in place for self-driving cars, artificial intellect, cybersecurity.
It appears that European government institutions are leading the legislative way in these areas so perhaps this will encourage other nations to follow Eoropean standards.
Which brings me onto the point that this is yet another new and exciting area ripe for possible cooperation between our two nations.
It's worth remembering that norms work when common ideas are shared. Sharing the same ideas today and taking common laws today will mean stability and understanding, space for cooperation in the centuries after.
Nationalist ideas and anti-globalist movement is a new trend. But we should leave a room for dialogue in emerging cyber era.
It's not impossible. Russian-British space cooperation in Mars shows that in actual fact sanctions don't really work, and when British government wants to be involved in Russian projects, it will actively do so – like Ekzo Mars 2020.
What we need more urgently is the need for political will.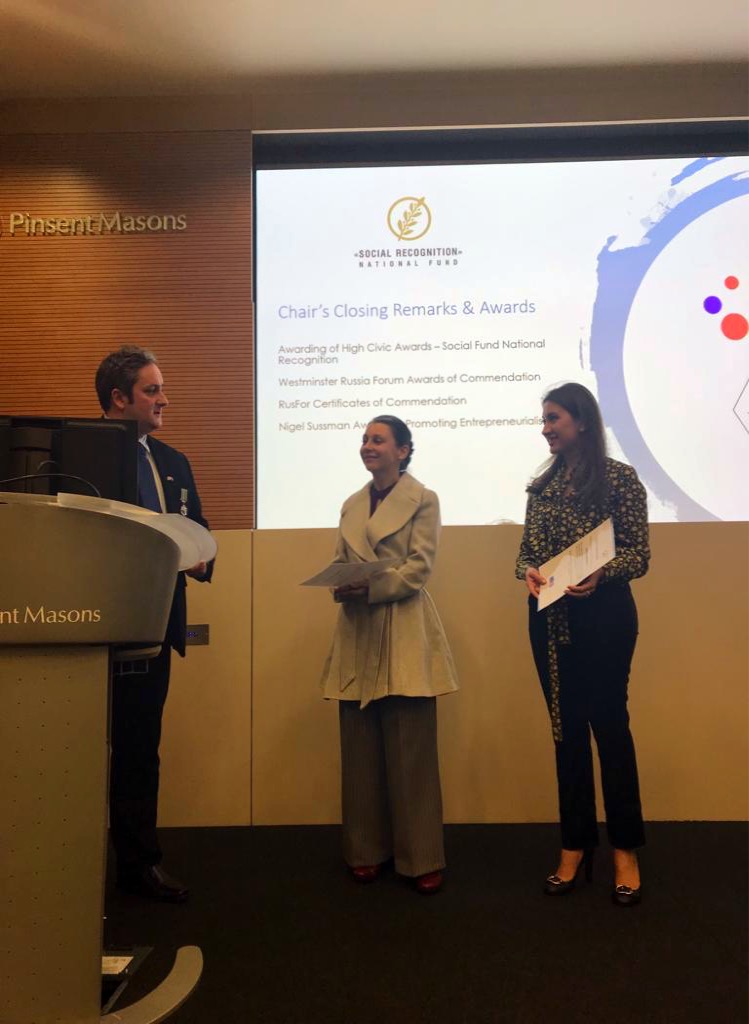 As I'm the secretary of  Russian-French interparlimentary Commission  I know that France invests a lot and Russian-French relations are seeing reboost. Thanks to Russophobia there is no Russian- British interparliamentry Commission. And I hope that it will change soon, because it's an effective instrument to resolve mutual problems and cooperate. We are loosing possibilities in very fast changing world. And we need Britain and Russia to form the new world order based on rules and not on power.
In the nuclear age advanced industrial powers tend no to go to war with each other, they go on trade wars. British government put on sactions on Russia against the interests if its business. I think it's high time to reevaluate and restart our business relations.
Thank you for attention!
10th of October, Pinsent Masons, London
CEO of E-media Viperson.ru 
Olga Podberezkina